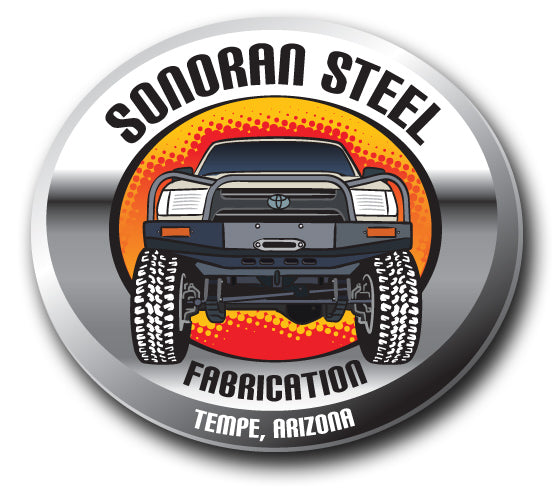 Sonoran Steel Fabrication L.L.C.
Tempe, Arizona
Radflo Black Friday Sale
Individual Radflo Items are automatically discounted in the online store. If you are interested in a lift kit with Radflo Coil Overs/Shocks the Radflo parts only are 10% off. Email us for the cost and a custom invoice. Sale runs 11/23/2023 @5:00pm to 11/29/2023 @5pm
You must put items in the cart to see the sale price. Parts that are on sale:
Individual Radflo Coil Overs and Shocks
Sonoran Steel 3rd gen 4Runner Trac/PanHard Bar
Sonoran Steel 3rd gen 4Runner rear lower links
Sonoran Steel 5th gen 4Runner KDSS Trac/PanHard Bar
Lift kits with Radflo parts (Must request custom invoice)
Shop Phone Number, if we do not answer leave a message and we WILL call you back.
Phone: 480-201-4139
Look no further..
...than our Steel Suspension Fabrication kits! These 100% bolt-on kits are perfect for anyone looking to take their off-road vehicle to the next level. With years of testing on rugged off-road trails, these kits are sure to give you the lift you need.
• 100% bolt-on:No welding required for installation, very easy for anyone to install.
• Complete kit:Comes with everything you need for a complete suspension lift.
• Thoroughly tested:We've put this kit through its paces on rugged off-road trails to make sure it can handle anything you throw at it.
How it works:
The Custom Fabricated Lift Kits are a completely bolt-on that require no welding for installation. Simply follow the instructions included in the kit and you'll have your lift installed in no time.
If you're looking for an easy-to-install suspension lift kit that doesn't require any welding, then order one of our Steel Suspension Fabrication kits today. You won't be disappointed.